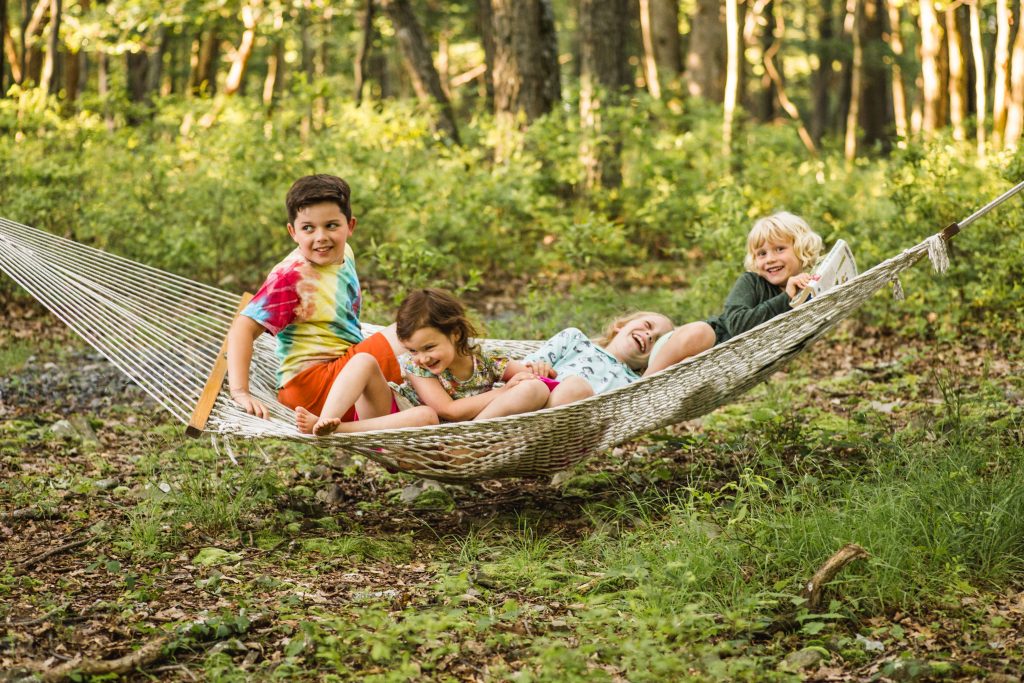 The time has come – photographers are allowed to reopen their businesses here in Pennsylvania! I'm thrilled to be able to get back to photographing you and your family! I love the beautiful light on a summer evening and all the fun we can have swinging in a hammock, blowing bubbles, jumping through the sprinkler. That said, I'm moving cautiously as we enter the Yellow phase and will continue to do so once we get to Green here in Pennsylvania. Look below for details on the steps I'm taking to keep you safe during our photo session.
Location – Outdoor Sessions Only
I will only be holding outdoor sessions at the moment. No in-home documentary sessions, in-home newborn sessions, or headshots in a cafe or office environment. All evidence seems to point to outdoor environments being much safer and chance of transmission much lower. You might not be ready to risk the crowds at an outdoor location, which makes your backyard the perfect spot! We can let your kids run and play, roast marshmallows on the fire pit, break out the bubbles or capture whatever feels like summer to your family. We can capture a mix of real-life and a few more posed portraits. If you don't have a large enough outdoor space of your own, we'll find the perfect spot nearby.
Before Our Session
Since we moved from Red to Yellow, I'm not changing much about the way my family interacts with the outside world. If you, like me, are fairly conservative in your approach to this pandemic, feel free to reach out and ask me for specifics about what I am and am not doing. If anyone in my family is sick before our session, I will reach out to reschedule. I will take my temperature on the day of our session. I would ask that you do the same and reschedule if anyone isn't feeling well or has a fever. If anyone has a fever or is exhibiting symptoms of Covid-19, we will reschedule for at least two weeks in the future. I know this can be frustrating, but your health and mine is the most important thing!
At Our Session
Sessions are limited to 10 people (including me), so large extended family sessions will have to wait until the state guidelines change. I will wear a mask when I greet you or if I need to be closer than 8 feet away from you. I may need to lower my mask to communicate, but only if I am sufficiently far away. You will obviously not wear a mask for your pictures, but I would ask that you have one on hand for everyone in your family (excluding anyone with health issues or children too young for a mask). I will use my longer lens to maintain a 6-10 foot distance between us, at a minimum. This will mean fewer closeups and details, but we can still capture beautiful photos from this distance.
In addition, there will be no physical contact during our session. This means that I won't be giving hugs or high fives, fixing hair, or holding on to your wallets, keys or other personal items. I will bring my own hand sanitizer and recommend you have some on you for yourself and your family. I will not bring a blanket for seated poses or playing "parachute", but you are welcome to bring your own.
I know this can be a lot to take in. Please reach out with any questions. I'm here to help you feel comfortable as we all explore this new landscape together.