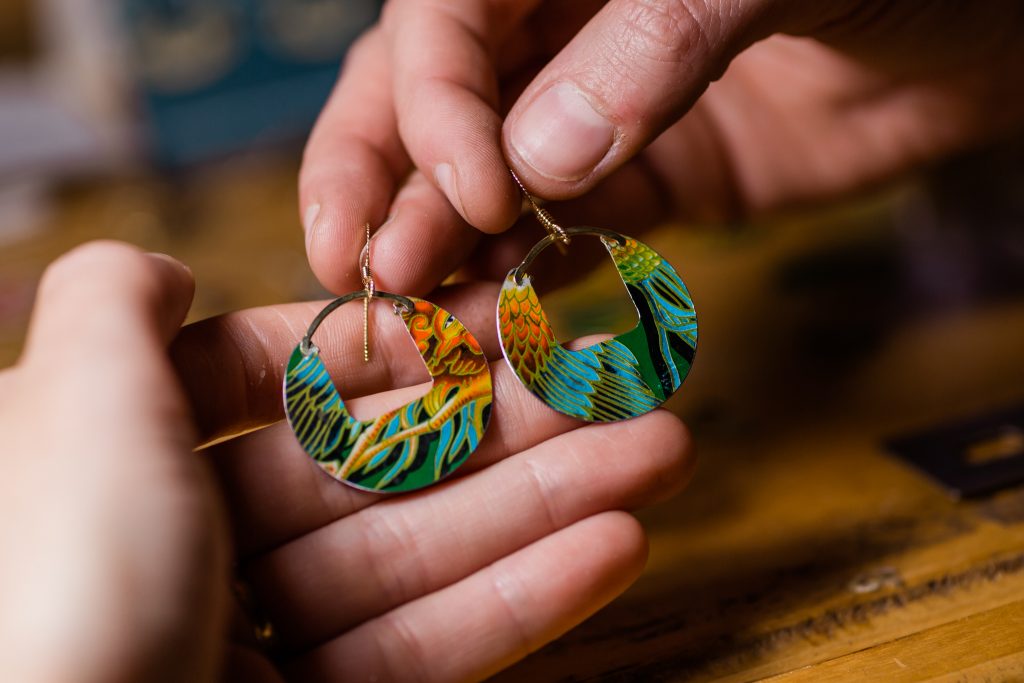 I've been a fan of Saffron Creations for a while, since my friend Laura introduced me to her jewelry. They are pieces that I reach for first and that are at once vintage and modern. Each piece is unique and it's easy to want to take home every pair of earrings she has on display.
Family sessions are my fave, but I've enjoyed doing headshots and portrait sessions for "grown-ups" over the last year and was so excited to get the chance to do a lifestyle branding session for Devin. I tagged along to an antique store in Jersey where she sources her vintage tins and then we headed back to her studio to see behind the curtain, as it were.
I loved getting to see how she approached a treasure hunt, looking at each piece and using her hand to imagine how the patterns on each tin would work as a piece of jewelry. When we got back to her studio and she thew on some Bonnie Raitt, I knew we were indeed kindred spirits. Devin wasted no time taking a newly sourced tin and seemingly no time at all, a dragon became a pair of earrings.
See below for more of our session and be sure to check out her work here and grab a one-of-a-kind piece for yourself.
---