I love fall family sessions. The weather is starting to cool. Golden hour is a little closer to a reasonable hour for kiddo bedtimes. The colors are starting to change. All that said, I totally get that planning a family session as a parent can be stress-inducing. Want to know my top tips for keeping things running smoothly? Nothing is life is really guaranteed, but the tips below will help you have your best family session yet.
"What if my kids don't BEHAVE?"
The beauty of lifestyle and documentary portrait sessions is that your children don't HAVE to behave. I keep things active and fun, focusing on your interaction and your love. Play-based sessions let kids be themselves.
If you're thinking, "No, seriously, what if my kids don't behave?", there are a few things you can do to pave the way. Before the session, set expectations for a fun time. You can say "We're going to have a playdate with my friend Erin and she'll be taking some pictures of us" or "We're going to go explore and play and have some family photos taken". If you start with "Everyone just has to smile and be good and it will be over sooner", you're less likely to get the relaxed, natural photos that show your family's love. During the session, the best thing you can do as parents is smile. I'm not saying you should let one kiddo beat the other over the head with a stick, but if I suggest they give you a big hug and they don't want to do it, it's TOTALLY FINE. We can move on, circle back, let them make monster faces and then capture the giggle right after.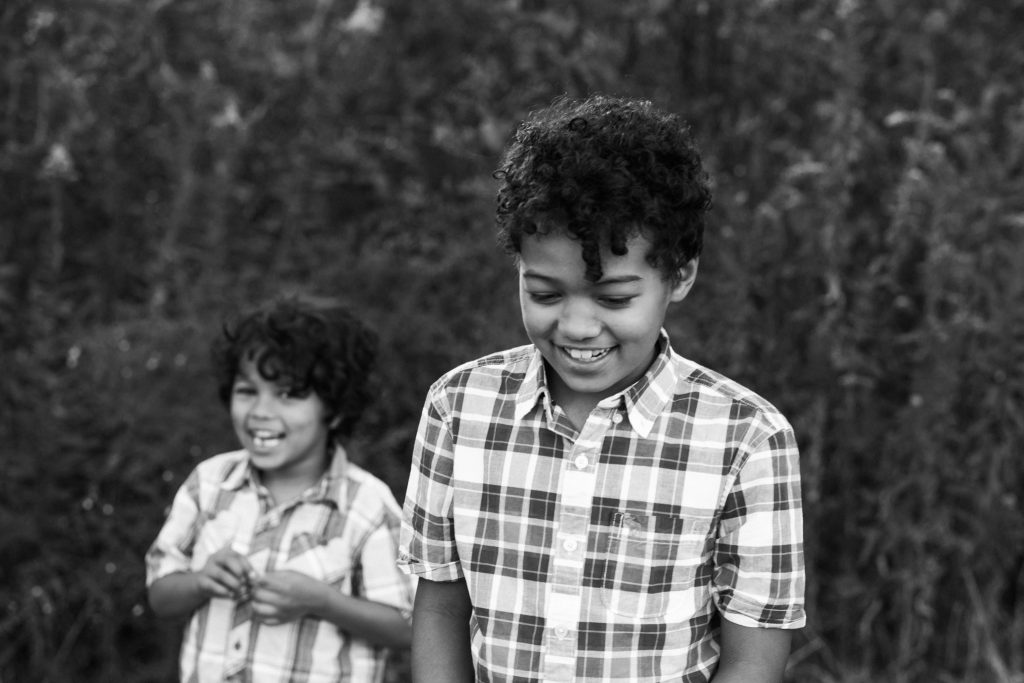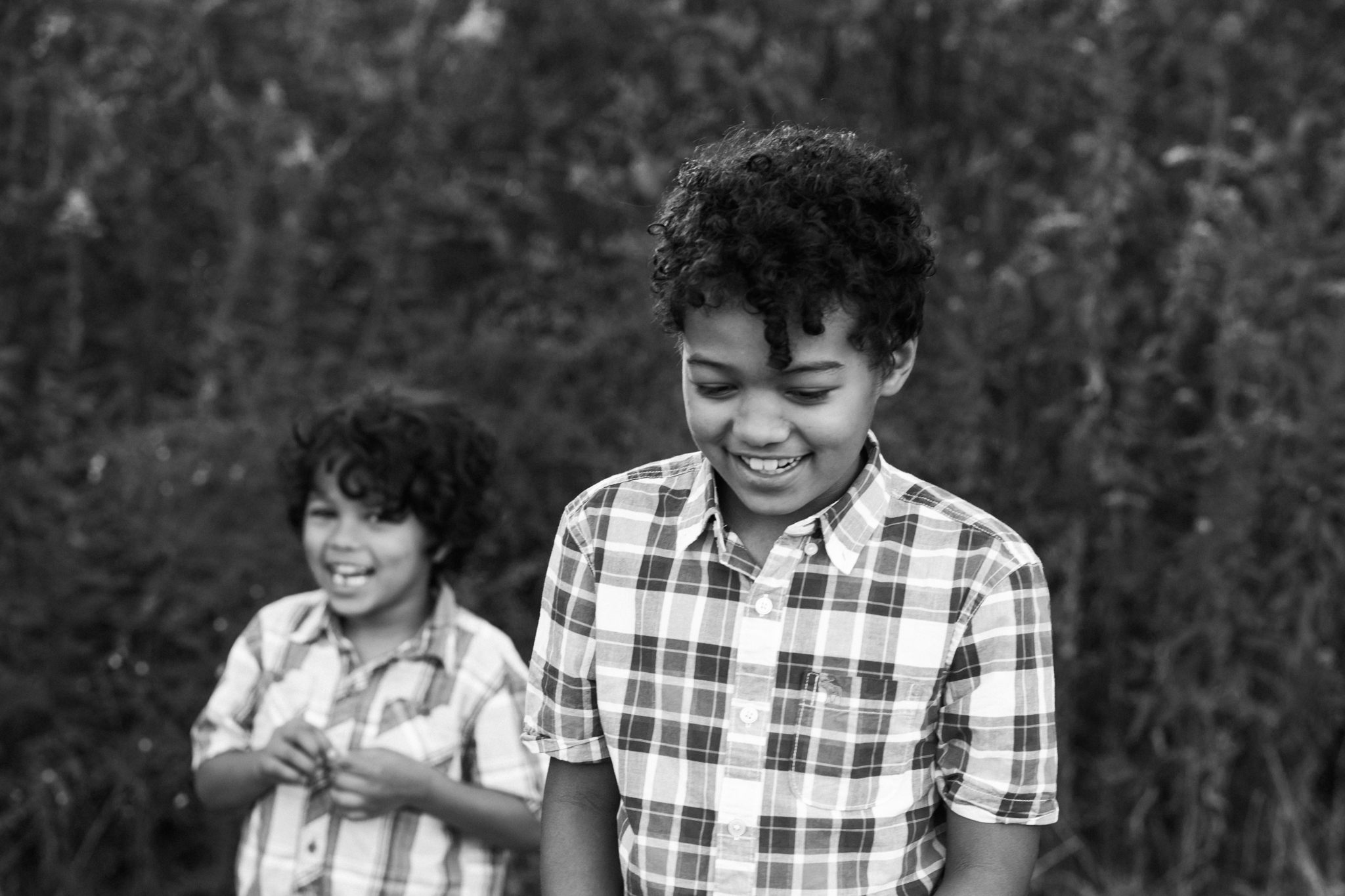 "But what should we wear?"
In short, wear what something you love that makes you feel comfortable. Your family photos should look and feel like YOU. I love those photos with mom standing in a field in a beautiful floral dress, but only if YOU are someone who likes to wear beautiful floral dresses.
I always recommend starting with your own outfit and coordinate, but don't match exactly. If you find something that makes you feel great, it's much easier to find kids' clothes to coordinate than starting with a cute outfit for a toddler and stress about finding yourself something that matches. We all like to dress up a bit for photos, but be sure you can move, sit, and play with your kiddos for a fun session. Feel free to email me if you want more specifics or even to bounce outfit ideas off of me. Just remember, you should be the star of your photos, not your clothes.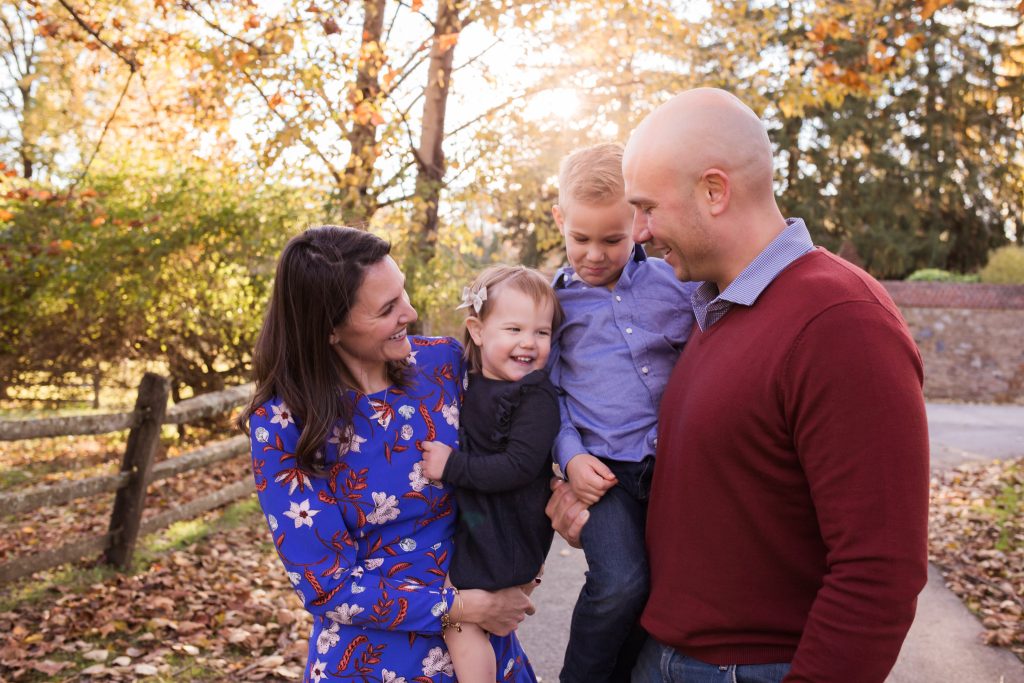 "My spouse REALLY hates photo sessions"
This is really common. There's usually one adult who is a little less enthusiastic about the photo shoot than the other. If you're the person who wants the photos, my advice is basically the same as above with the kids. Set expectations for a fun time. They don't have to stand awkwardly or smile. Your main job as parents in the photo shoot is to play with your kids. Tell them that their job is to hug the kids, make them giggle, be the silly adult, pick them up and twirl them around. They are not there to pose for me, they are there to be the FUN parent.
It may sound simple, but it's really as easy as that. Come to your session ready to be yourselves, take a deep breath and jump in to your best family photo session yet. Contact me below when you're ready to schedule our playdate!