Our family was a fan of Matt Phelan's beautifully illustrated children's books before we knew he was a fellow parent at my son's elementary school. On one of our first trips to the local library (after moving from the city), I was chatting with someone in the children's room and they recommended we check out Druthers. It's still one of my favorites. If you haven't discovered his work yet, you owe it to yourself to find a copy at your local library or small book store. We love Children's Book World if you're close to the Main Line.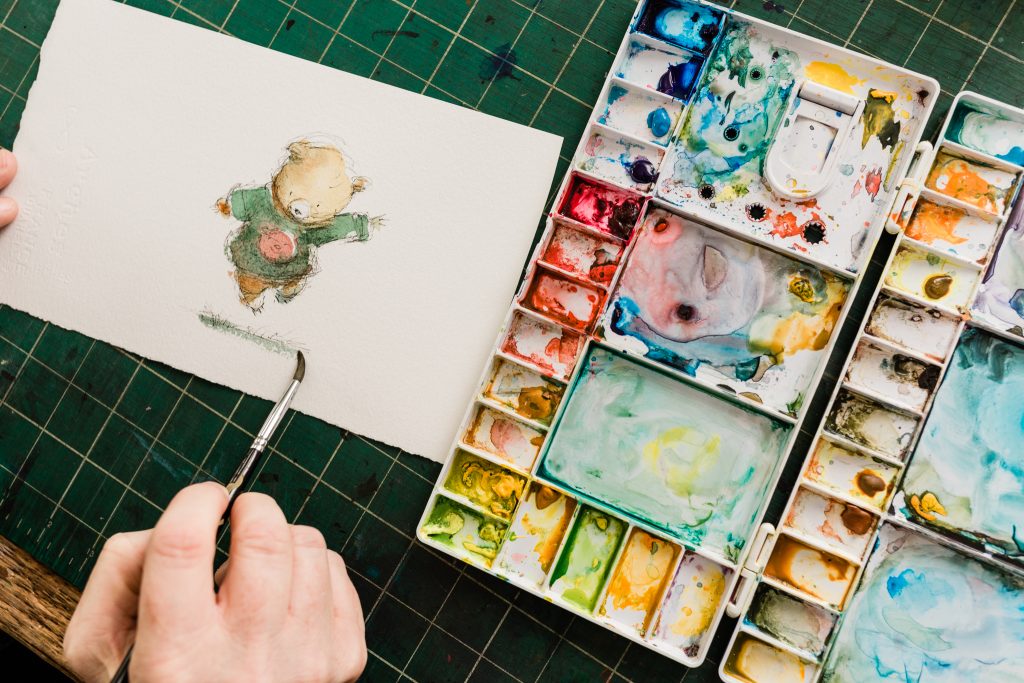 Matt is an award-winning creator of graphic novels and children's books. My fifth grader has loved Storm in the Barn, Bluffton, and Snow White. My pre-schooler is in love with Pignic, A Kite for Moon and pretty much any other book that Matt has illustrated. She once asked me if he drew the pictures for ALL the books in the world.
Matt's studio is everything you hope it will be. The small space feels like an inviting little world, with musical instruments, vintage toys and other little treasures tucked into every nook. Take a look below to see more.